Skublox's sorting lights guide each sorter to the right sorting slot.
All they need to do is scan the product and the corresponding light on the wall will illuminate in the sorter's designated color. Once the product is placed in the illuminated slot and the item is confirmed, the light will go out and the sorter will be able to carry on with the next item.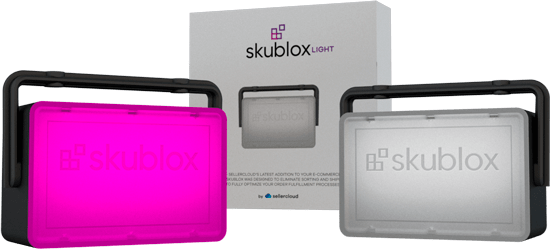 Make warehouse management simpler, and your team more productive
Save hours of work and optimize your whole operation with Skublox.